STARTING OXLUMO®(lumasiran)
*Alnylam is proud to feature real patients in our advertising. Patients may or may not be on an Alnylam therapy.
Dosing for OXLUMO
OXLUMO is given by a healthcare provider as an injection under the skin in the abdomen, thighs, or upper arms. Dosing is based on the patient's weight.
Image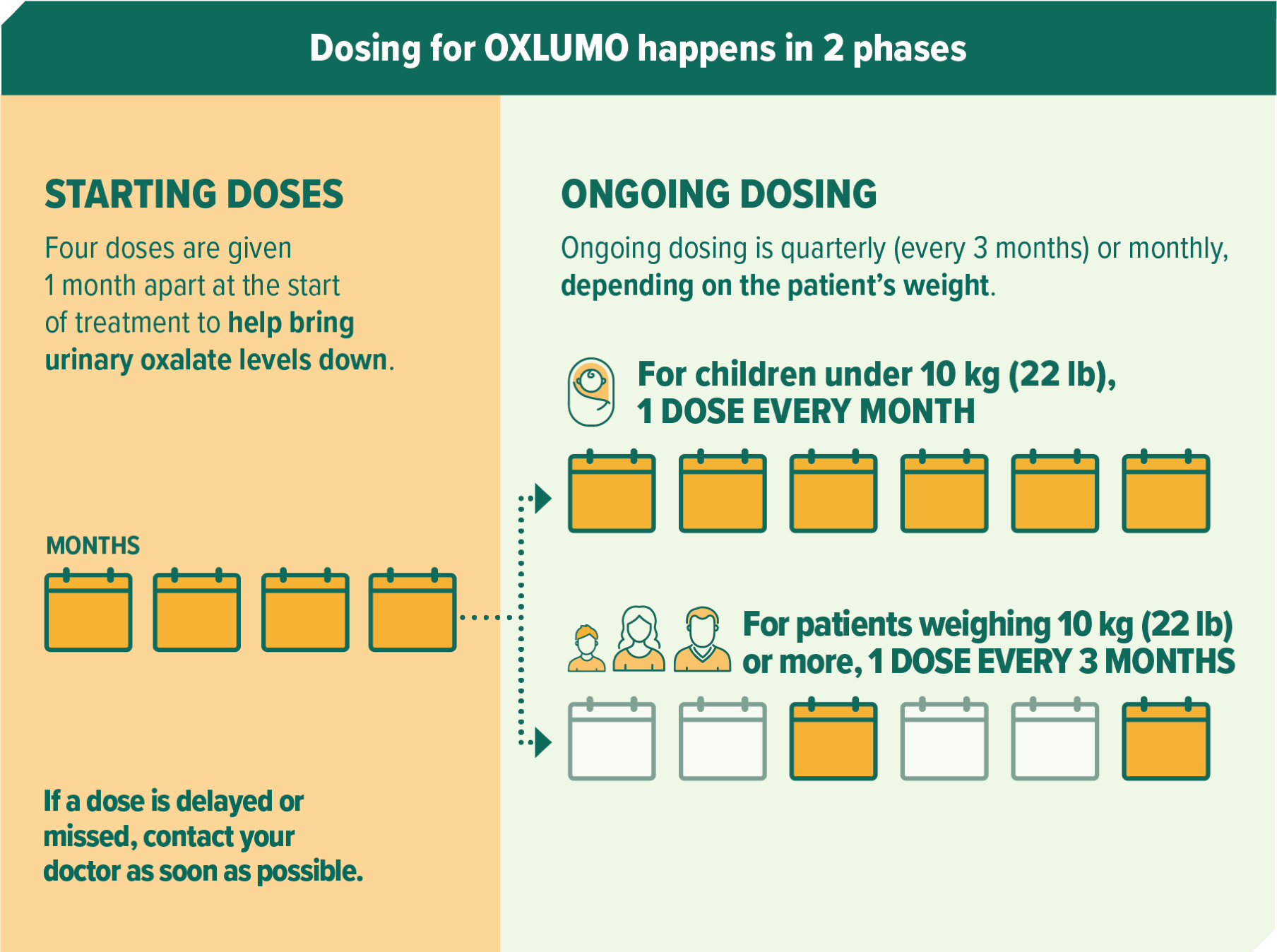 To learn more about OXLUMO dosing, talk to your doctor.
You can also refer to the Prescribing Information to learn more.
Image
How OXLUMO is given
OXLUMO is an injection administered by a healthcare provider.
Injections are given under the skin
Injection sites can include the abdomen, thighs, or upper arms
Doses are usually given in a doctor's office, though some patients may qualify for in-home nursing support, depending on their insurance coverage
Want to know more about in-home nursing?
Image
CONNECT WITH AN EDUCATOR
Learn about primary hyperoxaluria type 1 (PH1) and treatment with OXLUMO® from one of our trained Alnylam Patient Education Liaisons (PELs).
PELs are employees of Alnylam Pharmaceuticals. They are not acting as healthcare providers and are not part of your healthcare team.
Image
We're with you throughout your treatment journey
Find support that can help you and your family during treatment with OXLUMO.
Image
Sign up for updates
Learn more by signing up to receive important content.